Breeders of healthy well socialized maine coon kittens.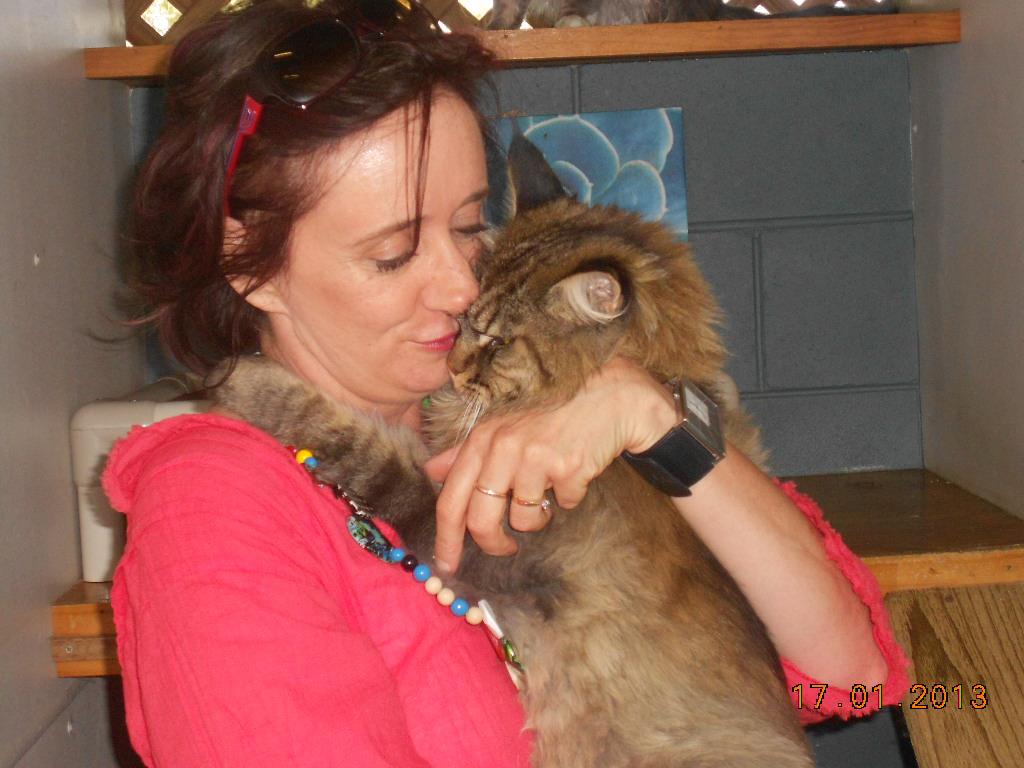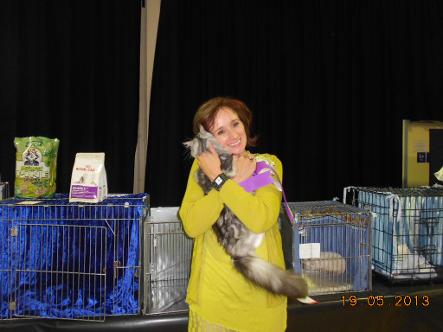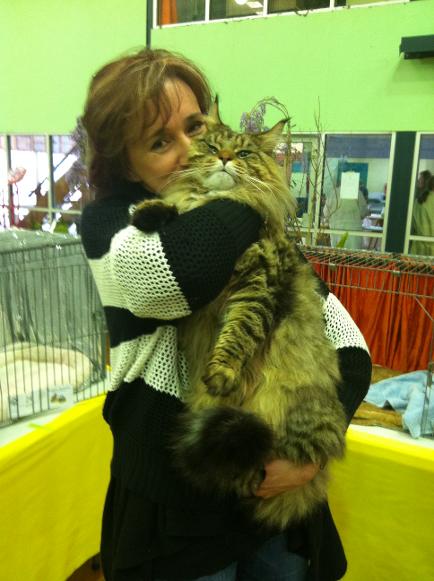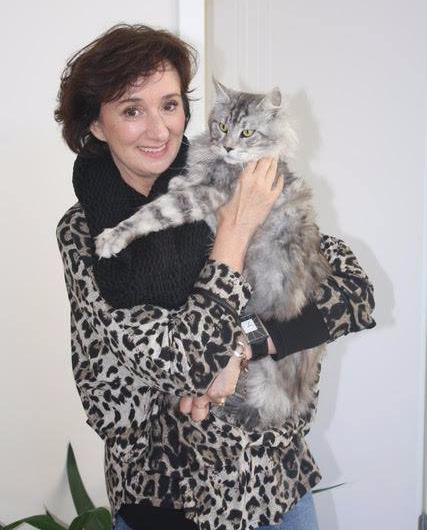 About Us
We are a small boutique breeder cattery in Australia. We are a Christian family who originally recite from South-Africa.We were first attracted to Maine Coons in 2007, because of their size and placid nature. I am a full time casual relief teacher, which gives me enough time to be with our cats.
Our cattery is in our home where all our breeding cats are first and foremost our precious well loved pets who are all spoilt to bits. Born in our bedroom, our Maine Coons are home reared in a comfortable loving environment and they all have the run of the house as we do not believe in locking them up.
Our goal is to breed healthy, beautiful kittens with sweet and loving personalities and to place our kittens in homes where they will receive the love and attention they deserve.Contact us here.
Health Info
All our cats will be scanned for HCM at the age of 1-2 years and their hips will be x-rayed at the age of 1 year. All our cats are DNA negative for the MyBPC gene that is a known cause of HCM.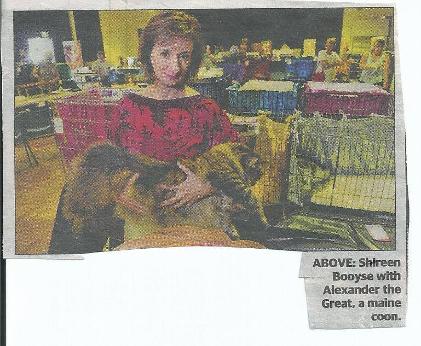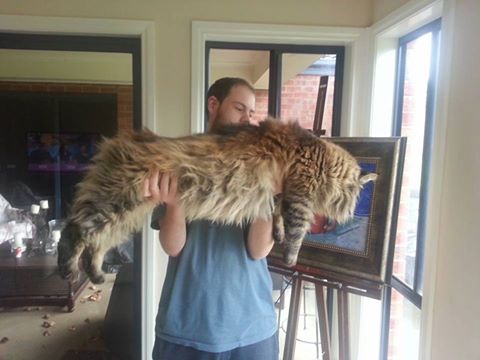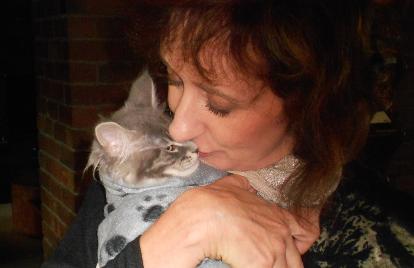 Testimonials
"Basil is just a fantastic cat, which is a reflection on how you handled him. Not being caged." -- Roger Arnold, New Zealand
"The two kittens are gorgeous and cute. They are not wild. We are so happy." -- Alexandrine Clemencet, Tahiti
"Bacardi is truly a gentle giant with the sweetest personality and he just blossoms with all the love and attention he gets." -- Louize van Zyl, Melbourne, Australia
"I had my best friend over yesterday with her little 1 year old Max, and Max sat on the mat with all of his toys playing and the WHOLE time Bernard sat with him helping him play with his toys. It was adorable. I have never seen anything like it! He is so affectionate and loving and he is gentle and just beautiful." -- Greta Simpson, Adelaide, South-Australia.!!
Click on photo to enlarge.