From time to time we have some adult breeding cats who has finished their breeding life and who are looking for a forever home where they can sleep on someone's bed.
Adopted: SuperCoons Imnah (2 years old)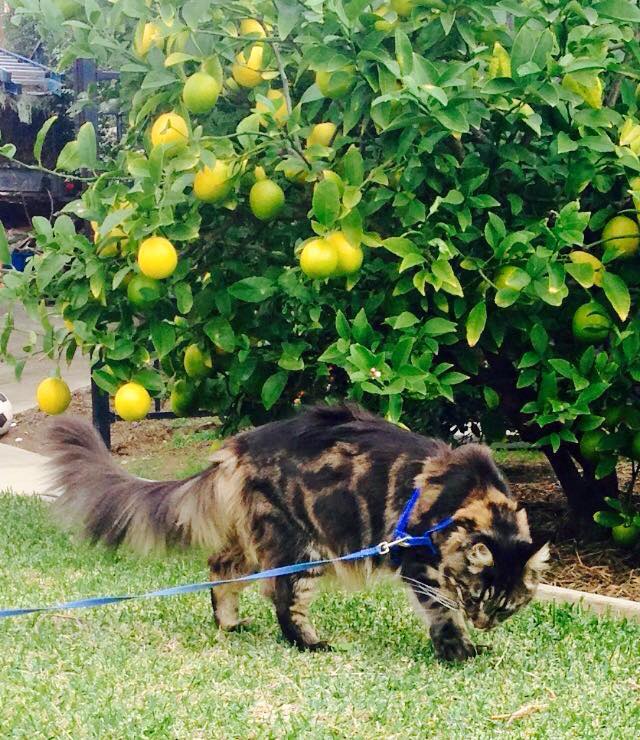 I am looking for a Maine Coon lover to adopt this beautiful 2 year old girl. Unfortunately she needs to be the ONLY cat. She was the only cat for almost 2 years, but because of a change in her owners circumstances she was re homed to a multiple cat home. She became very nervous and started to develop behavioral issues. Therefor it is very important to let her go to what she use to have, a home where she can be the only cat. She is an indoor cat only. We are looking for someone that can give her the attention and love she needs. She is healthy and has amazing markings and a beautiful silky coat. BIG personality, intelligent, obedient, very talkative, playful, affectionate and just like to be around you!
Adopted
Champion Coonhaven Callista. Black Silver with white Classic Tabby
Callista is my soul companion and my most gorgeous cat, she is very alluring and an eye catcher. See more information about her on my queen page. Callista a is very timid and a fragile cat by nature, therefor I would like her to go to a house where she will be the only cat in her new home. But the dogs are ok though. Callista is extremely shy, but once she knows you and accept you as her friend and companion she will be your constant shadow. She likes to sleep between me and my husband and will always snug up to me once I sit or lay down. My ice princess, would like to keep her for ever, but I need to think with my head and not my heart. She is only three years old and is not happy here at my place. Because she is such a gentle soul, she tends to be bullied by my other cats. Callista is three years old.
Adoption fees for her to help cover the cost of pedigree papers, vaccinations, microchip and desexing.
Update: Callista is going to a lovely lady in Melbourne where she will be loved and well cared for.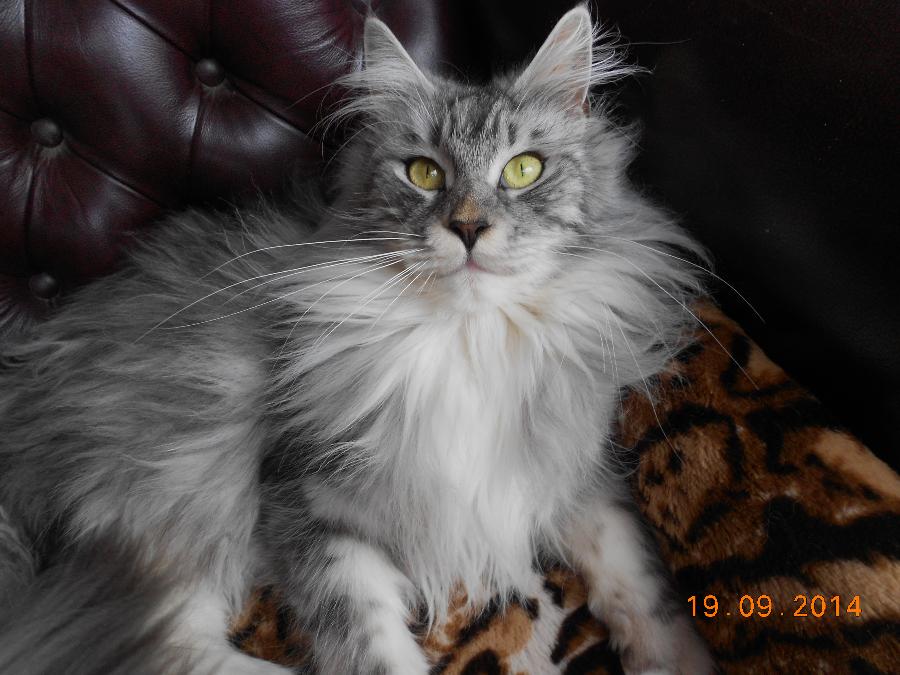 Adopted
Grand Champion Coonhaven Lord Grosvenor of SuperCoons has been adopted by a lovely lady in Dulong.
Grosvenor is my first stud boy, whom I love dearly. Because I want to keep my cat numbers very small I have to say goodbye to him. He is a big smoocher and a lapcat. He likes to put his paws around my neck and snuggle in. He wants to be very close to humans and thrives on cuddles. It would be very nice if he could go to a bed ridden or elderly person who would like to have a cat close by.